Executive Board of Directors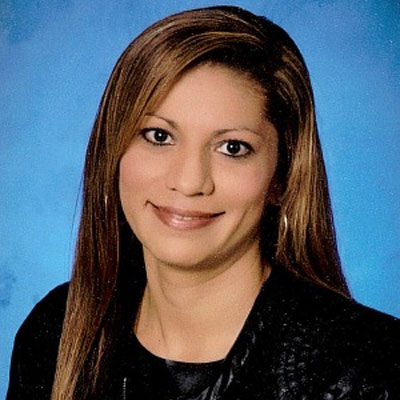 Patricia Trejo is a Mexican-American from an immigrant, migrant farm-worker family of eight. She earned her Bachelor's Degree in Political Science with a Minor in Mass Communications from The University of Florida. Her Master's Degree is in Educational Leadership, and she is currently a Doctoral student at Nova Southeastern University. Mrs. Trejo has been a servant leader in public education for 22 years, serving as a Teacher, Learning Team Facilitator, Assistant Principal and Principal. She has worked in Polk, Broward, and Palm Beach counties at the elementary, middle, and high school levels.
Mrs. Trejo currently serves as an Administrative Program Planner for Hispanic/Latino Studies where she helps to infuse Latino history and culture into the curriculum and instruction. She provides professional development to teachers and administrators, and organizes an annual Hispanic/Latino Studies Summer Institute. Mrs. Trejo also collaborates with the Hispanic/Latino community to help provide mentors for Latino youth, foster parent involvement, and assist with community outreach.
In 2011, she served as the President of the Palm Beach County School Administrators' Association, and in 2014 was named SECME Administrator of the Year. In 2016, Mrs. Trejo was the first Mexican-American to be inducted into Auburndale High School's Hall of Fame in Polk County, FL. In 2019, she was honored with receiving the Wings of Inspiration Award from the Florida Association of Latino Administrators and Superintendents, and given the 22nd Annual Triunfo Education Award by the Palm Beach Hispanic Chamber of Commerce. In March 2021, she was recognized and awarded for being an administrator that made an outstanding difference by the National Association of Latino Administrators and Superintendents. Currently, she serves as the President for the Florida Association of Latino Administrators and Superintendents, Secretary for the National Association of Latino Administrators and Superintendents' State Affiliates, a graduate of the ALAS Superintendents Leadership Academy (Cohort X), Co-Facilitator for the National ALAS Linking Latina Leaders Network, and an Ambassador for The Florida Hispanic American Chamber of Commerce for Palm Beach County.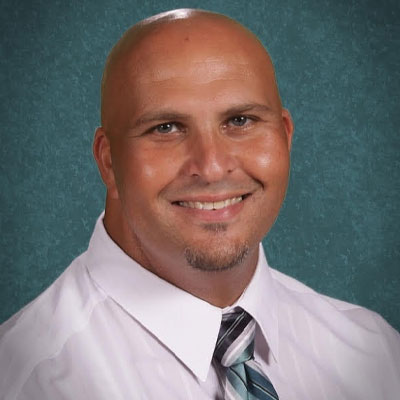 Dr. Enrique Vela
Vice President
An advocate for educational equity and inclusion, Dr. Enrique Vela has served for over 20 years as a public educator in New York City, Orlando, and Palm Beach County.
Dr. Vela currently serves as a principal in Palm Beach County and works as an adjunct professor of Educational Leadership at Florida Atlantic University, where he collaboratively developed the new Leadership for Social Justice course. He currently serves on
the Florida ALAS Board of Directors in the capacity of Vice President.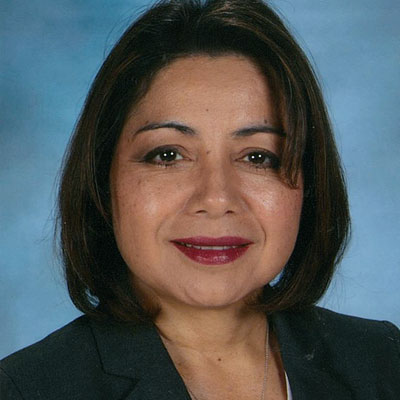 Patricia Ordóñez-Feliciano, Ph.D.
Secretary
Dr. Patricia Ordóñez-Feliciano was born in Nicaragua and her family immigrated to the U.S. when she was 17 years old. She holds a B.A. in Mathematics, M.Ed. in Educational Leadership and Ph.D. in Global Leadership. She has served as a secondary math teacher, Instructional Specialist, and Assistant Principal. She is currently a Principal in the District of Palm Beach, and an adjunct professor in the Educational Leadership Department at Florida Atlantic University. She has also served as internship supervisor for students completing their Master of Education in Educational Leadership at various universities in the U.S. and co-facilitated the Linking Latinas Network events for the Association of Latino Administrators and Superintendents. She is a champion for Social and Emotional Learning. Her school was featured by the White House's Be Best initiative in 2019. Dr. Ordóñez-Feliciano believes that creating a positive and supportive school culture as well as developing strong teacher leaders are key ingredients to school success. She encourages future education leaders to lead with their heart and always keep students' needs in mind when making decisions.
Jen Tapia
Historian/Publicist
Jen Tapia received her master's in educational administration from Northern Illinois University, a master's in Literacy Education from Northern Illinois University, along with an endorsement in English as a Second Language, with a bachelor's in Elementary Education from Indiana University in Bloomington, Indiana. She began her educational career as an elementary school teacher for 7 years working in a bilingual education program in Aurora, Illinois. After receiving her master's in Literacy Education, she became a Literacy coach for an elementary school building. She then served elementary, middle and high school staff as a district Bilingual Facilitator, providing support in the areas of professional development, bilingual education, curriculum and instruction. After receiving her master's in educational administration, she became a Coordinator for Professional development, providing support and curriculum development in the areas of literacy and bilingual education, providing professional development and support in all content areas and to staff at all grade levels from PreKindergarten to High School. In 2014, she helped open a new STEAM Academy serving over 500 full-day kindergarten students. She worked collaboratively with the principal to create a unique learning experience for early childhood students with a focus on strong academic foundations, dual language programming, 1:1 technology, STEAM curriculum, along with social-emotional learning skills and curriculum. In 2016 she became the Principal of Indian Knoll Elementary School in West Chicago, Illinois. She has worked closely with the students, staff and community at Indian Knoll to create a safe environment where all learners are nurtured, supported, and inspired to achieve their full potential. As a principal, she was passionate about meeting the needs of all students through a whole child approach, weekly school-wide meetings, implementation of growth mindset, setting high expectations for all students, and social-emotional programming. She embraces the diversity of students and seeks to build awareness of the urgency to provide equitable supports for all students. Through this philosophy, Indian Knoll saw tremendous growth in academic scores during her three year principalship, along with an environment that continues to be safe and supportive for all students and staff. In 2019, Jen was awarded for being an Administrative Spotlight Leader for the Illinois Association of Latino Administrators and Superintendents. She moved into the position of Director of Teaching and Learning for West Chicago School District 33 from 2019-2021. In 2020, she was chosen to be a part of the distinguished Superintendent Leadership Academy through the Association for Latino Administrators and Superintendents. She graduated from SLA Cohort X in October of 2021. This past summer, Jen and her family relocated to Florida where she became the Principal of Garrison Jones Elementary School, the only elementary dual language program in Pinellas County. She is currently a member of ALAS, FLALAS, and NABSE, was highlighted in an article from Second Step titled Shared Vision of Success for Students in D33, a previous Golden Apple Nominee, and an endorser of Dr. Nancy Boyles book, Closer Reading.
Angel Gomez
Past President
Angel Gomez was born in Puerto Rico and grew up in Venezuela, moving to the South Florida area in 1984. He has three gorgeous children who are all the product of Broward County Public Schools (BCPS): Sami, Andy, and Jacob.
Angel graduated from the Broward County Public School system, received his bachelor's degree in Secondary Math Education from the University of Central Florida, and acquired his master's in educational leadership from Nova Southeastern University. Angel graduated as a member of the first PROPEL (Principal Rapid Orientation and Preparation in Educational Leadership) Principal cohort in June 2013, a partnership between Broward County Public Schools and Florida International University.
He began his educational career as a Math Teacher and Student Government Association (SGA) advisor at Colonial High School in Orlando, FL. Angel consequently moved back to South Florida where he started in Broward County Public Schools as a Math teacher and SGA Advisor at Plantation High School, then moved to Coconut Creek High School as an Assistant Principal, and stopped shortly at West Broward High school as an Assistant Principal for one semester. Soon after getting to West Broward High School, Angel became the Principal at Piper High School in Sunrise. FL. Within the last few years, Angel successfully completed an internship as the Director for the BCPS Demographics and Student Assignments department within the division of Portfolio Services. He presently works in the School Board of Broward County Office of Legislative Affairs as the Governmental Affair Coordinator.
With a busy career, a bustling household and many community activities, Angel still found time to pursue public office. On January 2008 Angel Gomez was elected as a City Commissioner for the City of Weston where he served for 9 year as a Commissioner and Vice-Mayor. In 2014 Angel joined FL-ALAS and most recently served as the President of the organization until 2021.