Congratulations to the following leaders. They have all graduated from the Association of Latino Administrators and Superintendents Leadership Academy, the signature program that addresses the need to recruit, mentor, and prepare the next generation of Latin/o/a/x Superintendents. The SLA Program continues to be the premier leadership academy in the nation, due to its competitive and balanced cohort selection of candidates.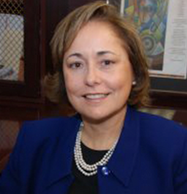 Dr. Margarita Pinkos
ALAS SLA Cohort 2
Dr. Margarita Pinkos is currently retired. She served as the Assistant Superintendent for Global Education and Community Outreach in the School District of Palm Beach County (SDPBC), Florida. The SDPBC is currently the 10th largest public school system in the United States serving over 170,000 students, of which approximately 30,000 are English Language Learners.
Her 30+ year career has been dedicated to building the capacity of students and families, and the educators who serve them. Dr. Pinkos' professional journey started in 1984 as an elementary school teacher and includes service as a school principal and district-level executive. One career distinction was her appointment as assistant deputy secretary and director of the Office of English Language Acquisition (OELA) in the United States Department of Education (USDOE) from 2006 to 2008, where she worked with state and local education systems across the country to support high quality instructional programs for linguistically and culturally diverse students.
Dr. Pinkos is currently the President of NABE and has served as the past president of the Florida Association of Bilingual and ESOL Supervisors (FABES). She has also served in the Board of Directors of the National Association of Bilingual Education (NABE) for four years. In 2013, HSM Juan Carlos I, King of Spain, bestowed Dr. Pinkos the Royal Order of Isabel the Catholic, the highest civil honor awarded by the government of Spain. Dr. Pinkos is a mother of two grown children, she currently lives with her husband in West Palm Beach and enjoys reading, snow skiing, golf, tennis and hiking.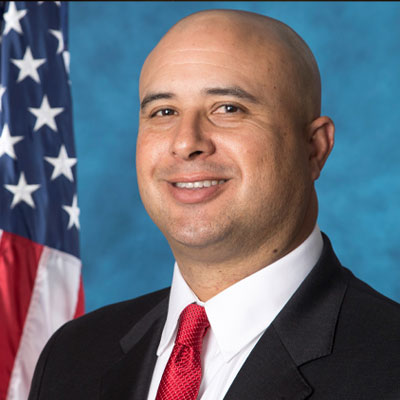 Dr. Gonzalo La Cava
ALAS SLA Cohort 3
Dr. Gonzalo S. La Cava is a passionate and committed educator with over 20 years of public school experience focused on improving the lives of all students. In his prior role, he served Fulton County Schools as an Area Superintendent for the Central Learning Community in Atlanta, Georgia. In this role, he supported 19 schools and over 20,000 students to achieve the district's goals of graduation and college and career readiness. During his time in Fulton County, Dr. La Cava also served in the positions of Assistant Superintendent of Student Support Services and Executive Director of Services for Exceptional Children.
Dr. La Cava began his career as a special education teacher and later transitioned into administration. He was the instructional leader of two large comprehensive Title I elementary and middle schools in one of the largest school systems in the country, Orange County Public Schools, Florida. Both of these schools
supported a population of students where 75% were minority and 80% qualified for free or reduced lunch. In the role of principal, Dr. La Cava was able to turn around the schools by increasing academic achievement and closing the achievement gap of Latino students in the areas of reading, math, and writing. As an acknowledgement to his success in leading these schools, he was featured as an example of leadership for second order change in the book Leading Learning: Change Student Achievement Today! Additionally, as a result of his success as a school-based leader in large urban districts, Dr. La Cava was honored as a White House Champion of Change.
Today, Dr. La Cava is the Chief of Human Resources of the School District of Palm Beach County, Florida, the 10th largest school district in the nation. He was profiled in Education Week as a Leaders to Learn From, spotlighting his bold ideas and successful strategies as an innovative school district leader. Dr. La Cava also earned the prestigious Florida Governor's Sterling Award for performance excellence in Human Resources. Dr. La Cava is a graduate of the Miami-Dade public school system and a former ESOL student. He holds a bachelor's degree in Exceptional Education and a master's and doctorate degree in Educational Leadership from the University of Central Florida. Dr. La Cava is also a graduate of Leadership Florida Education IV and Chiefs for Change. La Cava and his wife Amanda have two beautiful young children Isabella and Sebastian.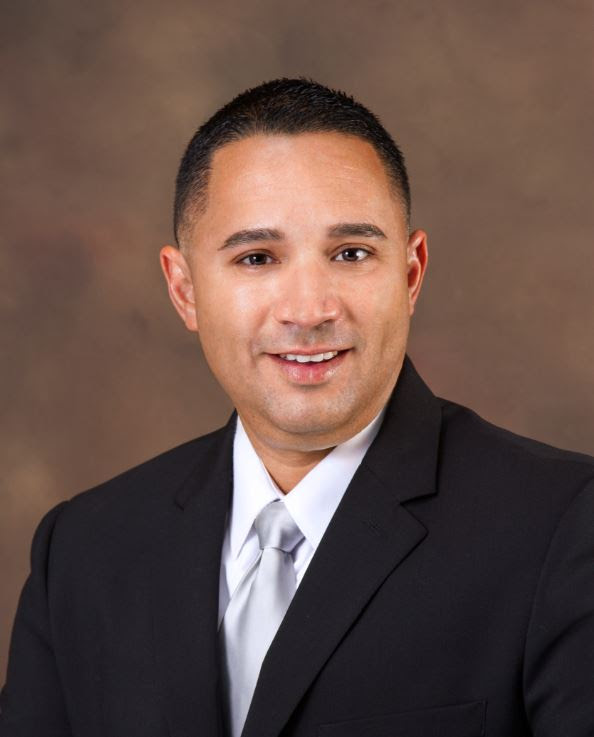 Michael Ramirez
ALAS SLA Cohort 5
Michael J. Ramirez is currently the Deputy Superintendent of Schools for Denver Public Schools, which serves 93,000 students PK-12 across the metro-Denver area. As Deputy Superintendent, he is responsible for the supervision of all district-managed schools providing the visionary leadership to ensure that school leaders are supported in strategies so that every child thrives, not by accident, but rather by design. Entering his third year in Denver, he has led the schools division focused on those students needing the most in our schools, having the best support to be successful. He is committed to leading the drive to continually improve the quality of schools, eliminate the opportunity gaps and ensure that every student receives a high quality education. He believes that public education is the great equalizer. He has brought a culture of collaboration, personalization and continuous improvement, supporting the ongoing learning and development of his team members.
Prior to his role in Denver, Michael served as a Cadre Director for the Office of School Performance and Accountability with Broward County Public Schools in Fort Lauderdale, Florida. He held that position in the nation's 6th largest school district serving 271,000 students PK-12 for seven years. In this position, he supervised the high schools in the school district providing support, coaching and evaluation. His primary responsibilities included increasing academic achievement, graduation rates, college/career life readiness, and overall school culture. He received his B.S. in Secondary Education from Southeastern College (Lakeland, FL) and his M.S. in Educational Leadership from Nova Southeastern University (Fort Lauderdale, FL).
Michael is entering his 27th year in education. He has served as a high school principal, assistant principal and teacher prior to his current position. He started his career as a social studies teacher and coach at Dade Christian School in Miami, Florida before moving over to Broward County Public Schools. He taught social studies and served as a Behavior Specialist at J.P. Taravella High School, then became Assistant Principal and Principal at Coral Glades High School before moving to central office.
Additionally, he has served as an adjunct professor at Barry University (Miami, FL) in the Adrian Dominican School of Education, as well as the President of the Florida Association of Latino Administrators and Superintendents (FL-ALAS). He is a graduate of two Superintendent Academies which have provided him with his foundation for his beliefs in equity leadership. In 2018, Michael was inducted into the Broward Education Foundation Hall of Fame Alumni in Broward County Public Schools for his work, contributions and impact on public education. He is married to his wife Danielle and together they have a beautiful four-year old Mia Grace.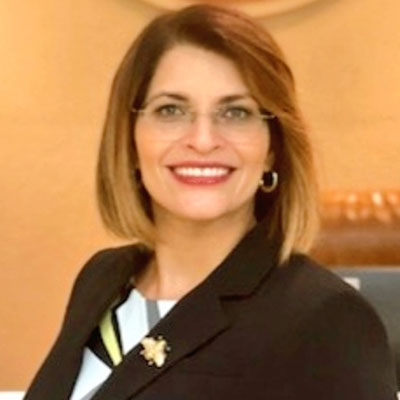 Dr. Belinda Reyes
ALAS SLA Cohort 6
Dr. Reyes moved to Florida from Puerto Rico as a child and is a living testament to the power a high-quality public education can have on the lives of children. Teachers provided her a safe place to belong and valued her voice, even when it was conveyed in gestures or broken English. Being the first person in her family to not only attend college, but to earn a doctoral degree affirms the work of those educators and provides her with the drive and motivation to pay it forward.
Working through college, Dr. Reyes was a school media clerk, then English teacher, dean, assistant principal, and principal at high needs schools. When promoted to executive area director, Dr. Reyes was one of two administrators to open the Minority Achievement Office in Orange County Public Schools, later leading at a learning community. After serving as executive director for multicultural curriculum, instruction, and compliance in the School District of Osceola County, Dr. Reyes now serves as assistant superintendent of curriculum and instruction. As a scholar practitioner, Dr. Reyes has published her research on dual language education in the Florida Sunshine State TESOL Journal as well as the article Dual Language Effectiveness to Narrow Achievement Gaps: A Quantitative Correlational Study in the peer-reviewed University of Central Florida Journal of English Learner Education: https://stars.library.ucf.edu/jele/vol12/iss1/1/
Dr. Reyes is a proud graduate of the Association of Latino Administrators and Superintendents (ALAS) Superintendent Leadership Academy Cohort 6 and was recognized for her work and dedication to her community by ALAS and Curriculum Associates with a $10,000 scholarship. Dr. Reyes previously served as the Florida ALAS vice president and leverages our legacy of achievement, tradition, and relationships to ensure all means all as we meet the needs of each. Dr. Reyes firmly believes we can contribute to our democracy in a larger scale by leading the charge in educating a responsible and well-prepared citizenry through creating systems, which support enriching instruction for all students while super-accelerating vulnerable populations to create equitable opportunities for all.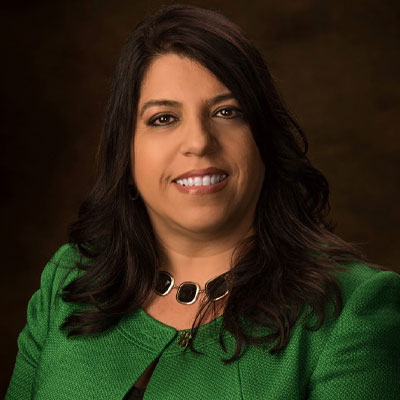 Victoria Saldala
ALAS SLA Cohort 7
Vicky Saldala has over 30 years of experience as an educator. She currently serves as the Director of the Bilingual/ESOL Department for Broward County Public Schools. She is directly responsible for all curriculum and compliance support to the ESOL Program, the Dual Language and World Languages Programs, and Interpretations/Translations for the district. She is a member of SLA Cohort VII and was the 2016 ALAS Latino Administrator of the Year.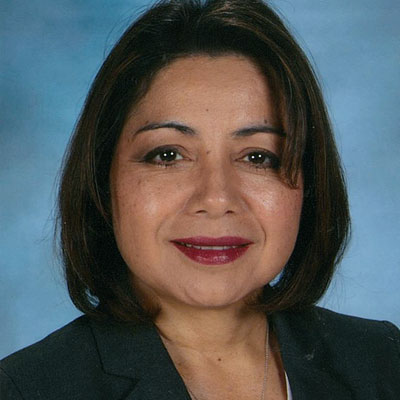 Dr. Patricia Ordóñez-Feliciano
ALAS SLA Cohort IX
Dr. Patricia Ordóñez-Feliciano was born in Nicaragua and her family immigrated to the U.S. when she was 17 years old. She holds a B.A. in Mathematics, M.Ed. in Educational Leadership and Ph.D. in Global Leadership. She has served as a secondary math teacher, Instructional Specialist, and Assistant Principal. She is currently a Principal in the District of Palm Beach, and an adjunct professor in the Educational Leadership Department at Florida Atlantic University. She has also served as internship supervisor for students completing their Master of Education in Educational Leadership at various universities in the U.S. and co-facilitated the Linking Latinas Network events for the Association of Latino Administrators and Superintendents. She is a champion for Social and Emotional Learning. Her school was featured by the White House's Be Best initiative in 2019. Dr. Ordóñez-Feliciano believes that creating a positive and supportive school culture as well as developing strong teacher leaders are key ingredients to school success. She encourages future education leaders to lead with their heart and always keep students' needs in mind when making decisions.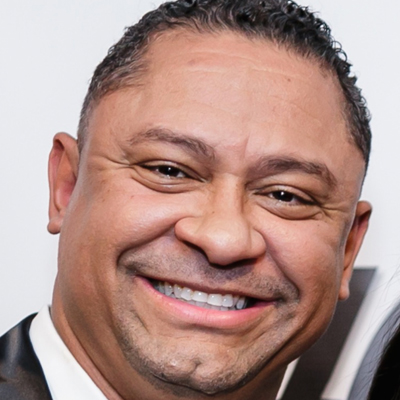 Rick Rodriguez
ALAS SLA Cohort IX
Mr. Rodriguez is the proud Principal of Sea Castle Elementary. An "A" rated Title I urban school in Broward County, the sixth largest accredited Public-School system. He holds 2 Masters Degrees from S.U.N.Y at Buffalo and is actively working towards obtaining a Doctorate in Educational Leadership from Nova Southeastern University. He is a proud graduate of the ALAS Superintendent Leadership Academy Cohort IX.
Mr. Rodriguez has been recognized by the Governor of Florida several years for being one of the Top 10% performing public schools in the state. He has been Highly Effective 9 out of the past 11 years, as measured by the DOE, where he has served as the school principal in his 11 years of experience in education.
Mr. Rodriguez is also a facilitator/Mentor for Huddle Up, an organization that focuses on Mentoring Violence Prevention (MVP) and Domestic Violence for Major League Baseball. He conducts training for minor league Latin players, not only raising participant's awareness of Domestic Violence, Sexual Violence and Child Abuse, but also empowering them to develop concrete options for intervention in the workplace or social situations involving teammates, co-workers and friends.
Mr. Rodriguez is also the recipient of the 2017 La Herencia Cultural Dominico-Americana Award, that recognized outstanding Dominicans in the community in the field of Education. Additionally, he had the distinct pleasure of being nominated for Broward Principal of the Year in 2019 and 2021. He is a person of exceptional character, one who sincerely commits himself to ambitious goals and works in a disciplined way to achieve these goals. He is also a kind and compassionate person who is deeply interested in helping others.
Mr. Rodriguez was born in Brooklyn, New York and currently resides in Homestead FL. He and his wife Jolinda have a son who recently graduated from the fire academy and a daughter who is pursuing a Bachelor of Arts from Florida International University and blessed them with a grandson last year.
Angel Gomez
ALAS SLA Cohort X
Angel Gomez was born in Puerto Rico and grew up in Venezuela, moving to the South Florida area in 1984. He has three gorgeous children who are all the product of Broward County Public Schools (BCPS): Sami, Andy, and Jacob.
Angel graduated from the Broward County Public School system, received his bachelor's degree in Secondary Math Education from the University of Central Florida, and acquired his master's in educational leadership from Nova Southeastern University. Angel graduated as a member of the first PROPEL (Principal Rapid Orientation and Preparation in Educational Leadership) Principal cohort in June 2013, a partnership between Broward County Public Schools and Florida International University.
He began his educational career as a Math Teacher and Student Government Association (SGA) advisor at Colonial High School in Orlando, FL. Angel consequently moved back to South Florida where he started in Broward County Public Schools as a Math teacher and SGA Advisor at Plantation High School, then moved to Coconut Creek High School as an Assistant Principal, and stopped shortly at West Broward High school as an Assistant Principal for one semester. Soon after getting to West Broward High School, Angel became the Principal at Piper High School in Sunrise. FL. Within the last few years, Angel successfully completed an internship as the Director for the BCPS Demographics and Student Assignments department within the division of Portfolio Services. He presently works in the School Board of Broward County Office of Legislative Affairs as the Governmental Affair Coordinator.
With a busy career, a bustling household and many community activities, Angel still found time to pursue public office. On January 2008 Angel Gomez was elected as a City Commissioner for the City of Weston where he served for 9 year as a Commissioner and Vice-Mayor. In 2014 Angel joined FL-ALAS and most recently served as the President of the organization until 2021.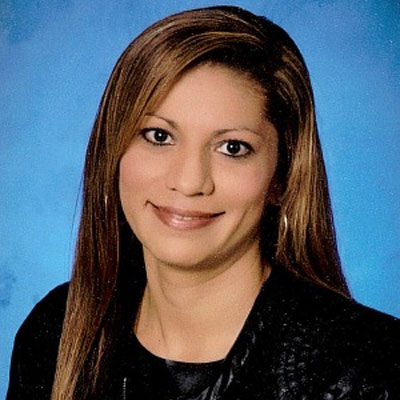 Patricia Trejo
ALAS SLA Cohort X
Patricia Trejo is a Mexican-American from an immigrant, migrant farm-worker family of eight. She earned her Bachelor's Degree in Political Science with a Minor in Mass Communications from The University of Florida. Her Master's Degree is in Educational Leadership, and she is currently a Doctoral student at Nova Southeastern University. Mrs. Trejo has been a servant leader in public education for 24 years, serving as a Teacher, Learning Team Facilitator, Assistant Principal and Principal. She has worked in Polk, Broward, and Palm Beach counties at the elementary, middle, and high school levels.
Mrs. Trejo currently serves as an Administrative Program Planner for Hispanic/Latino Studies where she helps to infuse Hispanic contributions made to the U.S. into the curriculum and instruction per FL State Statue 1003.42 (p). She provides professional development for teachers and administrators, and organizes an annual Hispanic/Latino Studies Summer Institute. Mrs. Trejo also collaborates with the Hispanic/Latino community to help provide mentors for Latino youth, foster parent involvement, and assist with community outreach.
In 2011, she served as the President of the Palm Beach County School Administrators' Association, and in 2014 was named SECME Administrator of the Year. In 2016, Mrs. Trejo was the first Mexican-American to be inducted into Auburndale High School's Hall of Fame in Polk County, FL. In 2019, she was honored with receiving the Wings of Inspiration Award from the Florida Association of Latino Administrators and Superintendents, and given the 22nd Annual Triunfo Education Award by the Palm Beach Hispanic Chamber of Commerce. In March 2021, she was recognized and awarded for being an administrator that made an outstanding difference by the National Association of Latino Administrators and Superintendents. In 2022, she was selected as an Honoree for the Women of Distinction Award. Currently, she serves as the President for the Florida Association of Latino Administrators and Superintendents, Secretary for the National Association of Latino Administrators and Superintendents' State Affiliates, a graduate of the ALAS Superintendents Leadership Academy (Cohort X), Co-Facilitator for the National ALAS Linking Latina Leaders Network, and an Ambassador for The Florida Hispanic American Chamber of Commerce for Palm Beach County.